Student Paper - Vehicle Safety Enhancement Award
Each year, in conjunction with its annual conference, the Canadian Association of Road Safety Professionals (CARSP) holds a competition for the best student papers. For the up-coming conference an additional award is being offered to student papers that use Canadian motor vehicle collision data and/or Canadian motor vehicle crash test data to promote enhanced vehicle safety.
To be eligible for this award, papers must be co-authored by a student registered at a Canadian university and submitted for consideration for inclusion in the CARSP Conference. The research must use Canadian motor-vehicle collision and/or crash test data to identify potential improvements in motor vehicle safety.
For further details see: Vehicle Safety Enhancement Award
---
CARSP/PRI 2021 Joint Conference
August 22-25, 2021
Montréal, Québec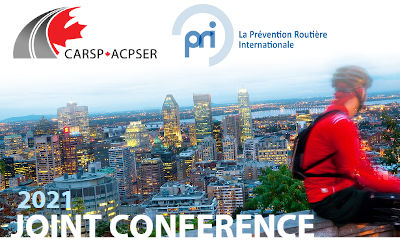 Full details at: http://www.carsp.ca/carsp-conference/2021-joint-conference/
---
School Bus and Highway Coach Safety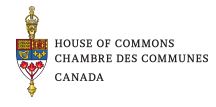 The report on Bus Passenger Safety by the Standing Committee on Transport, Infrastructure and Communities was presented to the House Of Commons on June 11, 2019 and includes nine recomendations intended to promote additional safety for bus occupants.
https://www.ourcommons.ca/DocumentViewer/en/42-1/TRAN/news-release/10557364
---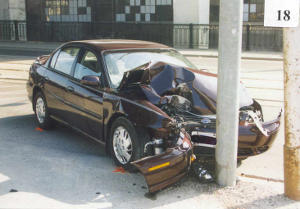 Road Safety Issues
Check out our information on hot-button safety issues - such as high-tech motor vehicle safety systems, event data recorders, air bags, and seat belts on school buses - all from a Canadian perspective.
---
Pages from a Physicist's Notebook
Are you a police collision analyst or reconstructionist? Do you want to know how some of the equations used to make speed calculations on motor vehicle crashes are derived?

We can tell you all about: slide to stop, momentum, falls and vaults, and yaw. Check out our series: Pages from a Physicist's Notebook.
Now Available - "Stopping on a dime - or perhaps on a loonie!"
---
In the Archives
Some of our featured postings from the past are now lodged in our on-line archives. These include a guest editorial on the subject of reducing traffic fatalities, details of the keynote addresses at the 17th Canadian Multidisciplinary Road Safety Conference, with downloads of the speaker's notes and presentations, and papers on fatal collision causation and potential countermeasures.
---